We have our own transport and laying service.
Laying of cobblestones and mosaic:
The stones are layed on a stabilised base (mixture of Rhine sand and cement) prepared in a central mixing plant, and the cobbles are firmly put in place with a pavior's hammer so that both the underside and the edges are well embedded. The cobblestones are secured using an appropriate roller or vibratory compactor.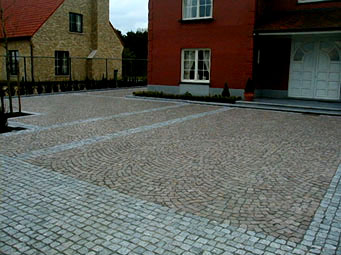 Designed by Future Webdesign - The Megagids® - All rights reserved - info@future.be